Social Program
Welcome reception is arranged on Monday (September 14th). Conference dinner will be held after the Posters session on Tuesday (September 15th). The Wednesday (September 16th) will be free of presentations. Everyone can manage his own social program on that day. Hrebienok and Studenovodské vodopády (Chillywater waterfalls) is a favourite tourist place in the Hight Tatras and the crossroad of various hiking trials from light to hard.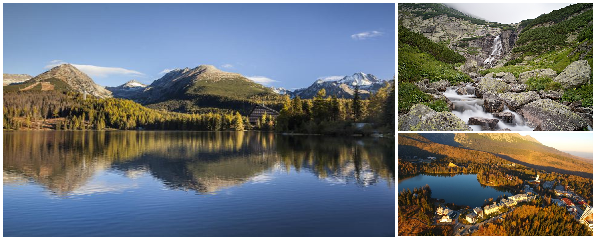 The recommended hikes are:
● light hikes - Hrebienok, Sliezsky dom● medium hikes - Teryho chata, Zbojnícka chata● tough hike - Chata pri Zelenom plese
Note, that it is necessary to take appropriate outdoor clothing and footwear for hiking in High Tatras mountains.