Social Program
Welcome reception is arranged on Monday (June 24). Conference dinner will be held after the PhD competition on Tuesday (June 25). The Wednesday (June 26) will be free of presentations until poster session in the evening. Everyone can manage his own social program this day. Štrbské Pleso is a favourite tourist place in the Hight Tatras and the crossroad of various hiking trials from light to hard.
The recommended hikes are:
• light hike – the waterfall Skok, Popradské pleso• medium hike – Solisko, Veľké Hincovo pleso• hard hike – Rysy, Kriváň, Kôprovský štít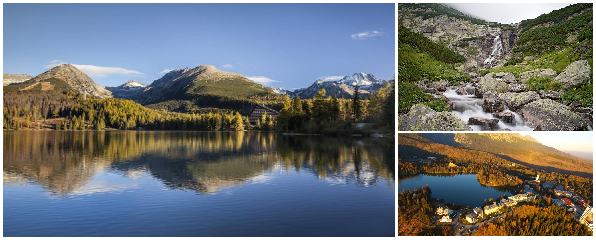 You can walk to Štrbské pleso, make chair trip to Solisko or have a rest day at this spectacular place with amazing views. There is something for everyone! For help with planning your trip or hike you can click here: https://www.strbskepleso.sk/things-to-enjoy/hiking
Note, that it is necessary to take appropriate outdoor clothing and footwear for hiking in High Tatras mountains.